Pensioners enjoy an afternoon game of Mahjong. Beijing.
Domestic tourists visit the Bird's Nest Olympic Stadium. Beijing.
Terracotta Warriors security guard. Xi'an.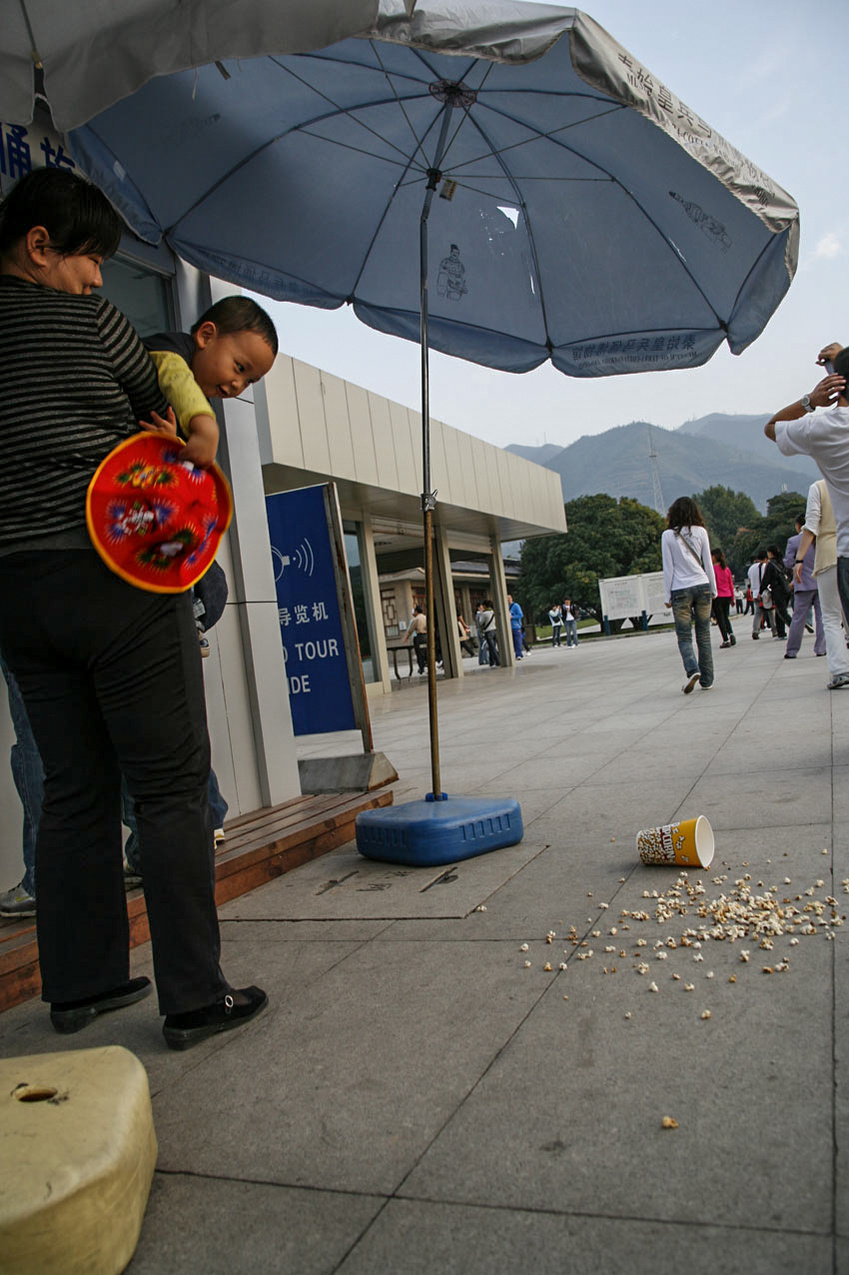 Office building. Beijing.
Municipal police stands guard as an Olympic themed temporary display is constructed. Ti'anamen Square, Beijing.
Tea. Vegan society meeting, Beijing.
Construction blooms. Beijing.
Pre-Wedding photo shoot, Beijing.
Giant water wheel. Big Wild Goose Pagoda, Xi'an.